---
HOW TO BUY A ZIP KIT HOME
We are currently accepting builds for both Single Home Buyers and Multi-unit Projects! Listed below is the process of how to get started if you are interested in one of our homes:
Make sure you are within our shipping area! We currently ship our units in the following states: UT, ID, MT, WY, CO, NM, AZ, NV.
Read and understand what the difference is between a Modular Unit and a Panelized Shell Kit. Please read below for more information.
Go to the "Floor plan" tab and choose a floor plan that you like and fits your needs.
Click on the floor plan you like and choose your options to get a cost breakdown of what is included in the Modular Unit or Panelized Kit.
Click "Email Options" at the bottom and then we will respond with further information.
---
ZIP KIT HOMES – PREFAB MODULAR UNITS
Our Zip Kit Pods are modular units that are a completely finished option for that that want an easy solution to having their own tiny home. These units are a great option for permanent, affordable solution for workforce housing, employee housing, a backyard ADU, resort rental projects, RV resorts, campgrounds, 2nd homes.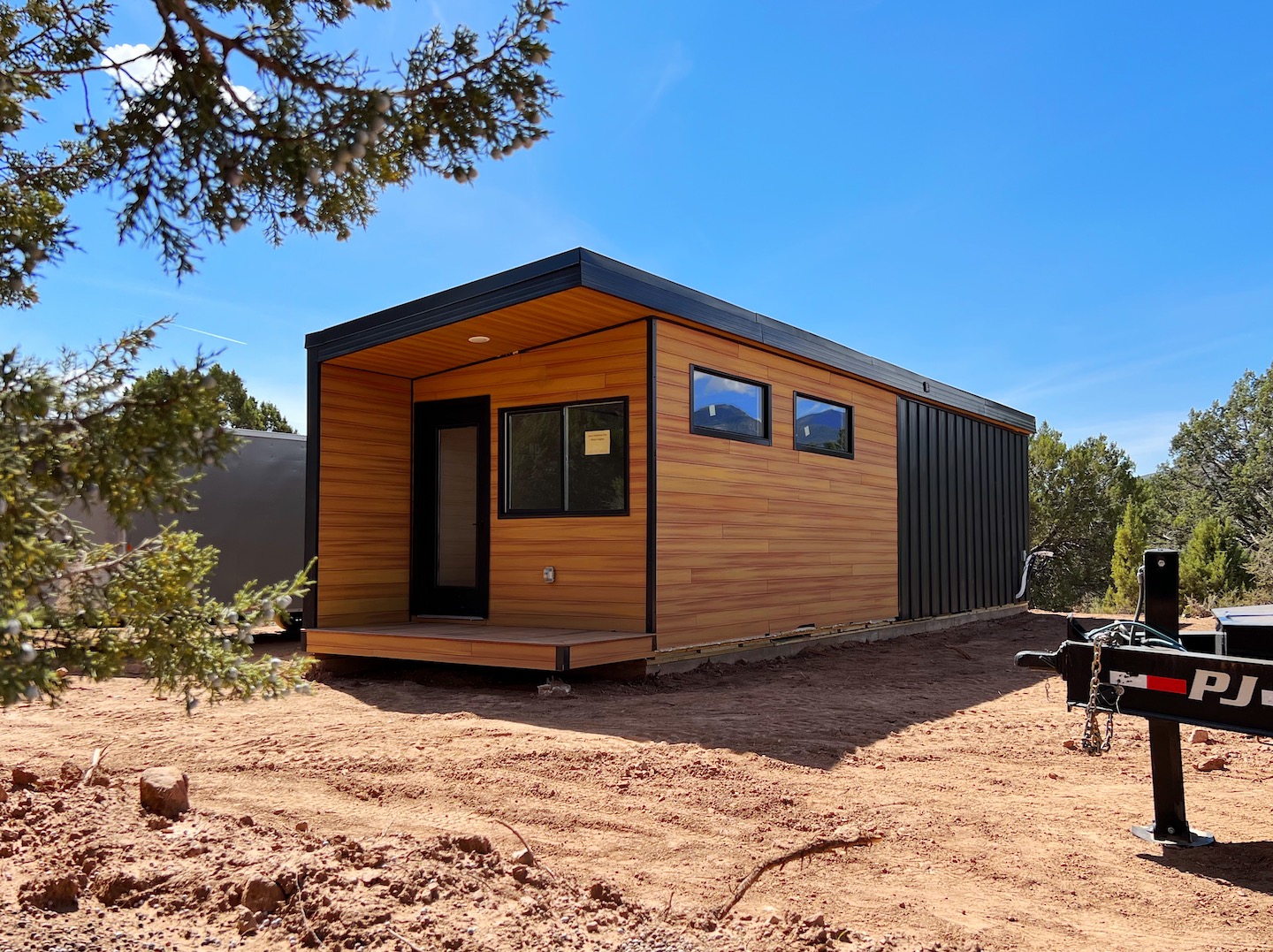 What is included with our Pod units?
All Exterior items: Siding, Exterior Doors, Windows, Roofing, Decking, etc.
All Interior items: Electrical, Plumbing, Flooring, Cabinets, Fixtures, etc.
If I want to buy a pod, what am I required to do?
Zip Kit Homes will build and complete the Pod unit at our factory. We are not responsible for any on site work so as a consumer, you will have to get the property ready for the Pod unit before we deliver it.
Site plans are located under the "Floor Plan" tab, then you select what unit you are interested in and it is located in the "Photos" section. Site work usually includes a foundation (crawlspace) and utilities.
---
PANELIZED SHELL KITS (WALL & ROOF PANELS)
Our Shell Kits are for those that want to build a multi-unit home or a bigger home than our pod units. For our Shell Kit Options we are a Design and Shell Supplier, not a General Contractor. This means that we will not finish out the home and we will only build the exterior shell of the home.
Set of Plans for the Shell Kit
What we are able to offer is a full set of engineered and architectural set of plans for the houses you would decide on building. Since we are not a General Contractor (G.C.) we recommend finding a G.C. in your area so the trades are taking care of before we start production of the shell of the house. This encompasses the cement work, underground plumbing and electrical work and getting the site ready before we deliver our shell kit on site.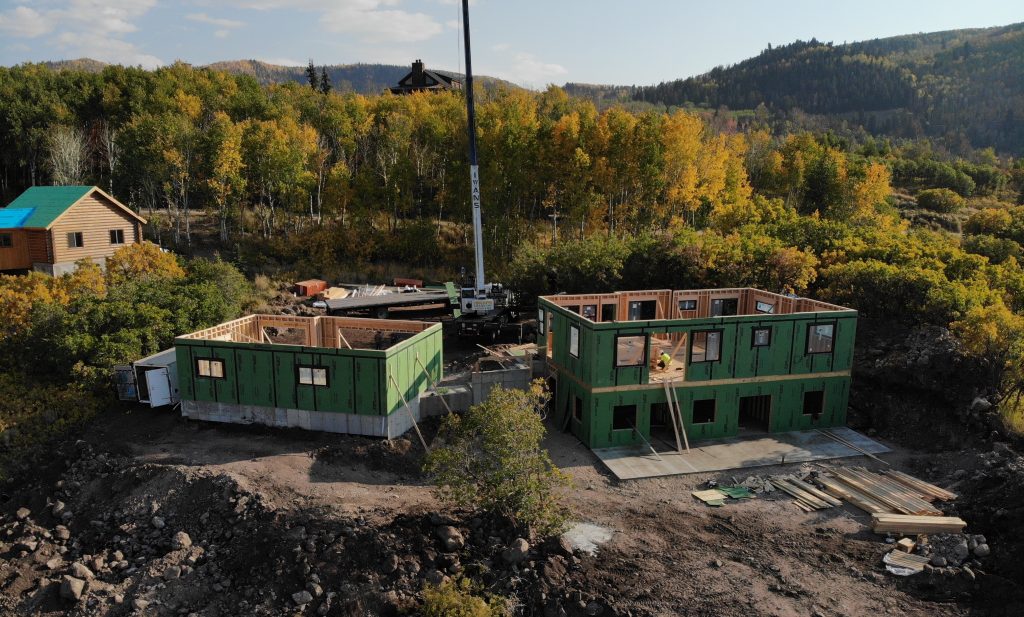 Below is listed what we include in our shell kit:
– All preframed exterior wall panels with windows installed (if you add the windows upgrade)
– All preframed interior wall panels
– Preframed garage wall panels
– All precut structural beams and posts with hardware
– Roof panels or trusses (depending on the home)
– Lumber to finish trusses and roofing
– Exterior doors
– Optional metal or wood siding.
To learn more about our shell kits, please see the "Floor Plans" and under "Kit Homes" you can click on different plans to learn more about the specifics of our shell kits.
---
PROJECTS THAT ARE A GOOD FIT FOR OUR POD UNITS OR SHELL KITS:
Workforce or employee housing in areas that require modern, attractive homes. In many locations, including resort towns, ski resorts, etc. manufactured, unattractive employee housing projects are not accepted. If you need a workforce, employee, or affordable product that is contemporary, efficient, and can be built quickly, we are a great option.
Small home subdivisions with a modern look. We specialize in modern, affordable homes ranging from 250 sq.ft. to 2900 sq. ft. Construction is fast and hassle free.
Resort hotel type projects, rental units, etc. Building in resort and remote areas is difficult and expensive. Doing as much construction as possible offsite saves you time and money.
---