---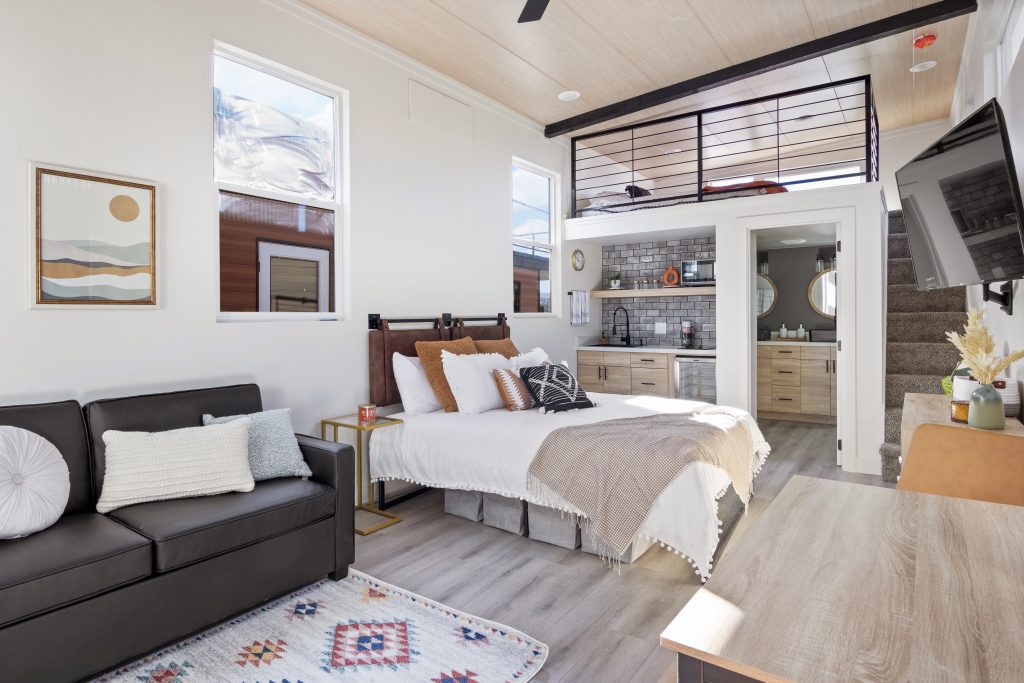 HOW TO BUY A MODULAR ZIP POD
We are currently accepting Modular Pod Orders for Multi-unit Projects! Listed below is the process of how to get started if you are interested in one of our homes:
Make sure you are within our shipping area! We currently ship our units in the following states: UT, ID, MT, WY, CO, NM, AZ, NV.
Go to the "Floor plan" tab and choose a floor plan that you like and fits your needs.
Click on the floor plan you like and choose your options to get a cost breakdown of what is included in the Modular Unit
Click "Email Options" at the bottom and then we will respond with further information.
---
ZIP KIT HOMES – PREFAB MODULAR UNITS
Our Zip Kit Pods are modular units that are a completely finished option for that that want an easy solution to having their own tiny home. These units are a great option for permanent, affordable solution for workforce housing, employee housing, a backyard ADU, resort rental projects, RV resorts, campgrounds, 2nd homes.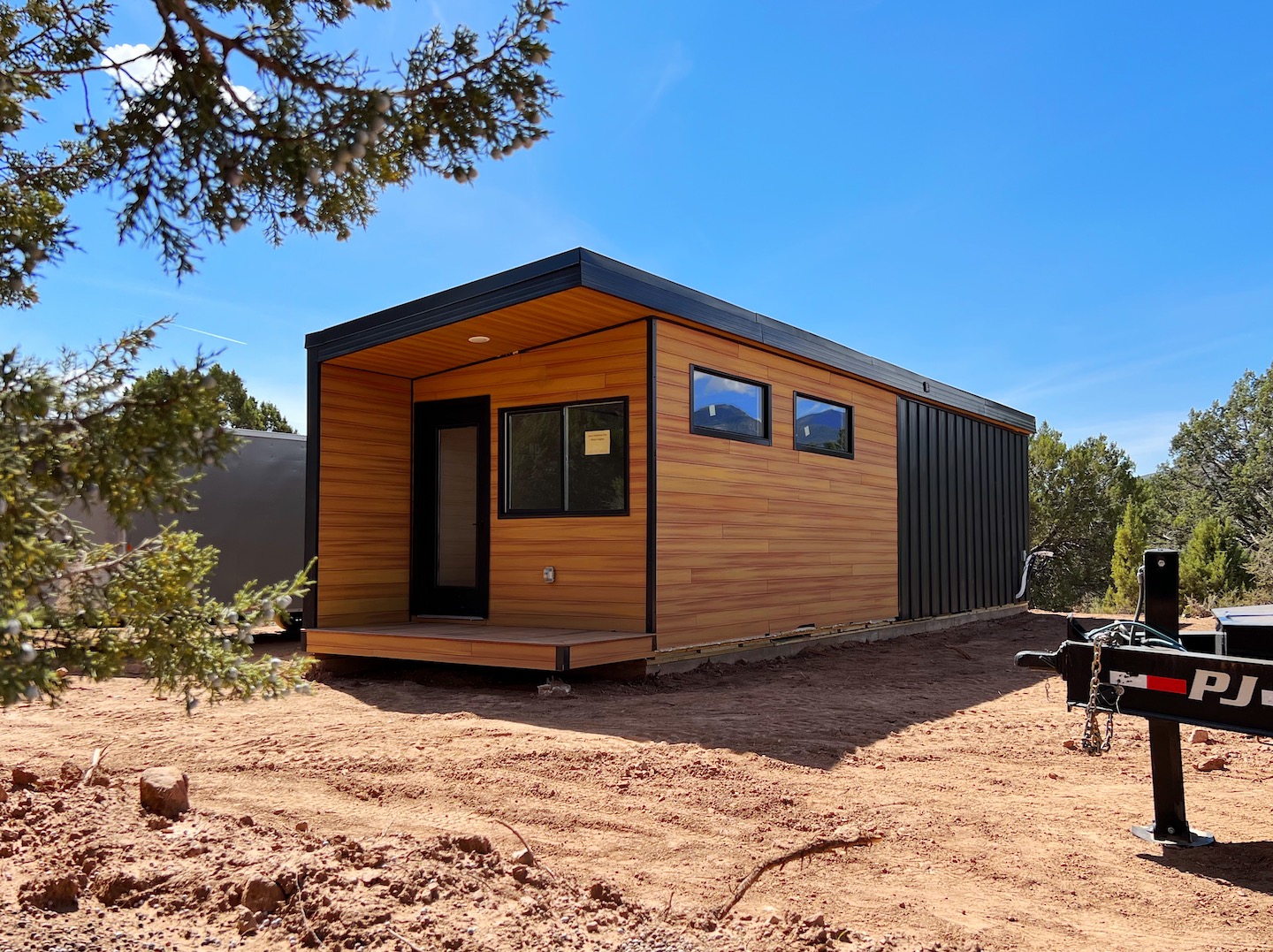 What is included with our Pod units?
All Exterior items: Siding, Exterior Doors, Windows, Roofing, Decking, etc.
All Interior items: Electrical, Plumbing, Flooring, Cabinets, Fixtures, etc.
If I want to buy a pod, what am I required to do?
Zip Kit Homes will build and complete the Pod unit at our factory. We are not responsible for any on site work so as a consumer, you will have to get the property ready for the Pod unit before we deliver it.
Site plans are located under the "Floor Plan" tab, then you select what unit you are interested in and it is located in the "Photos" section. Site work usually includes a foundation (crawlspace) and utilities.
---
PANELIZED SHELL KITS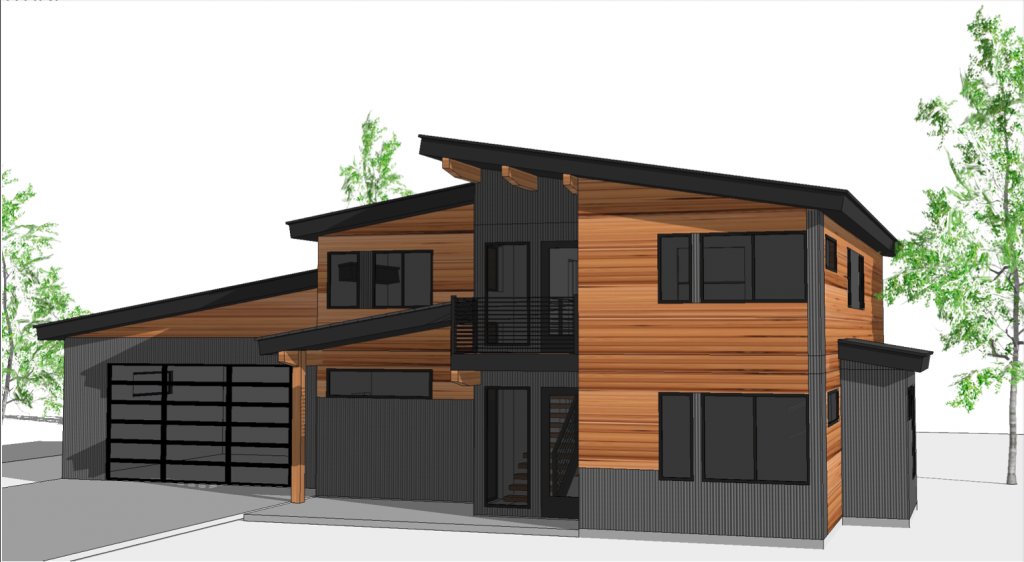 Our Shell Kits are for those that want to larger home that we offer as a modular unit.
Basic Set of Plans for the Shell Kit
A basic set of plans is a great way to still get started when you want to build a modern and efficient home. We are also not limited to a shipping area with a basic set of plans, so now we will be able to help those that are outside of our shipping range. A basic set of plans includes the layout, design, and material take off of any of our homes. They are just basic set of plans, so in order to get building permits and to start the build you would have to reach out to a engineer to get the plans stamped and ready to build.
If you need an architect or engineer reference, please let us know and we can also get you in touch with those who we have worked with our plans and designs in the past.
To learn more, feel free to email us or go to "Floor Plans" page to learn more about the plans for our homes.
---
PROJECTS THAT ARE A GOOD FIT FOR OUR POD UNITS:
Workforce or employee housing in areas that require modern, attractive homes. In many locations, including resort towns, ski resorts, etc. manufactured, unattractive employee housing projects are not accepted. If you need a workforce, employee, or affordable product that is contemporary, efficient, and can be built quickly, we are a great option.
Small home subdivisions with a modern look. We specialize in modern, affordable tiny homes ranging from 250 sq.ft. to 750 sq. ft. Construction is fast and hassle free.
Resort hotel type projects, rental units, etc. Building in resort and remote areas is difficult and expensive. Doing as much construction as possible offsite saves you time and money.
---